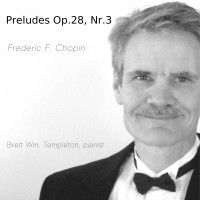 My new release of Frederic F. Chopin's Preludes Opus 28. This piece is the third prelude of that collection.
Please feel free to download this file for your personal enjoyment. It is fine with me if you share it with someone for their own personal enjoyment as long as you give full credit to Frederic F. Chopin and Brett Wm. Templeton.
Please do not use it to make money or promote anything.
Have we got a show for you!!